Visualize yourself 5 years from now; what do you see? Do you have the same habits, fashion, or hobbies? Do you work in the same industry? Are you self-employed, or have you climbed up the ladder at someone else's firm?
Is the vision of your future even clear?
I view life like driving in a car. On a rainy day, your vision isn't as clear. This makes the trip take longer, why? Obviously, because you drive slower to avoid crashing.
Now apply this to life.
When you're going through a rough time and storm clouds are in your life, it's easy for your vision to get blurry. And without a clear vision, you're progress will slow down.
A friend of mine goes into great detail about the importance that focus has in your journey to success. His post inspired me to write about this topic today, because while reading it, I realized that I experience one of the biggest challenges to focus – self-doubt.
"Doubt is the rain that causes your vision to blur."


@fmsperfect
Doubt is a dream killer that we've all experienced at some point or another. It makes you lose sight of what's actually possible. In last week's post, "lack of belief" was actually #2 in the list of the top 9 things that block success.
Contrary to popular belief, I actually struggle with this self-destructive, dream killer on a regular basis. Self-doubt eats away at the small accomplishments that I have; diminishing them to the basic status quos of what's to be "expected".
It makes me feel like I'm not where I should be in life, like I'm not doing enough. Sometimes, I even feel crazy because, surely no one else is this critical of themselves.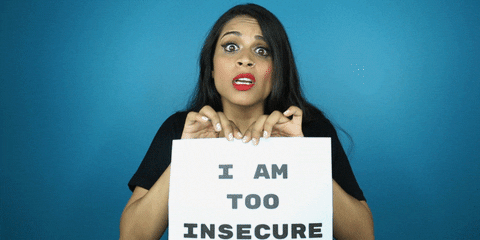 But, the rational part of me gets that I'm not alone. So, if you ever have days where you doubt yourself, here are a few useful tips that have helped ease my mind:
Remember that you are not a failure just because you made a mistake (source).
Don't be so hard on yourself. Remember that you've accomplished a lot; give yourself credit.
Write it out. This can be so therapeutic. Write out your current struggles, how you've overcome them, and even your achievements to keep track of your progress.
Have faith, don't just believe… nuff said 🤷🏽‍♀️
So basically…
Don't let dream killers consume you. Keep your vision clear of self-doubt because…